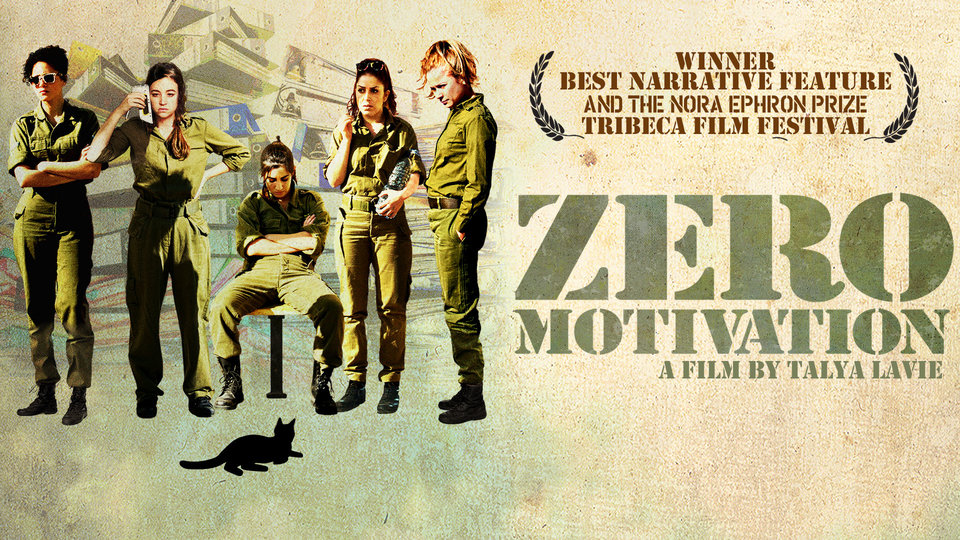 To start watching
Zero Motivation
Efes beyahasei enosh
MASH meets Girls in Talya Lavie's sharply observed debut film ZERO MOTIVATION. At a remote and dysfunctional military base deep in the Israeli desert, the female clerical staff are at the centre of the action.
A hilarious, poignant and crowd-pleasing black comedy, ZERO MOTIVATION is a biting commentary on the absurd bureaucracy and monotony of military conscription, the often undervalued roles of females in the military and the perils of carrying out meaningless orders.
Winner of Best Narrative Feature and the Nora Ephron Prize at the Tribeca Film Festival. Winner of 6 Awards of the Israeli Film Academy, including Best Director, Best Actress (Dana Ivgy), and Best Screenplay.
"An engaging, desert-dry, feminist-minded comedy ... " - Brad Wheeler, Globe and Mail
Running Time
101 mins
Year
2014
Rating
M
Filmmakers
Features
Languages
Subjects
Show More
People who watched this also watched